Acapulco Bay Bridge with Walkways, Bikepaths & Green Space
capulco Bay Bridge is designed to complete a loop around the bay and connect to existing highways and roads. The roadway and parking for the bridge is set within a square tube that splits the superstructure from the support system below. The top of this is covered in walkways, bikepaths and green space.
The triangular support structures house the habitable spaces above and below this main artery. The bridge is set upon island-like bases that could act as docks for watercraft and allow inhabitants and visitors to enjoy the bay at water level.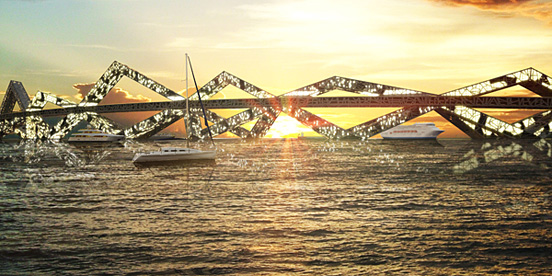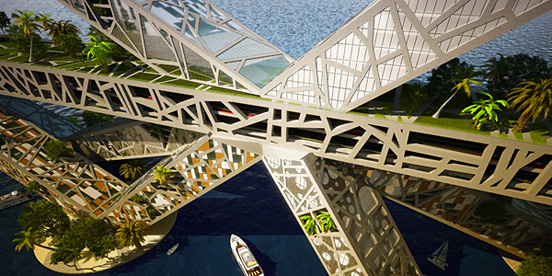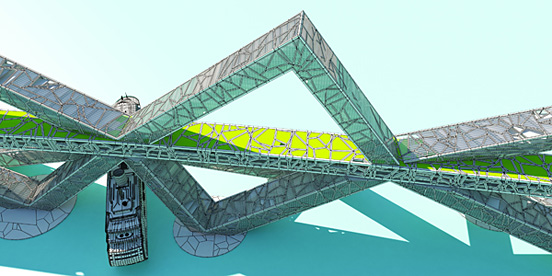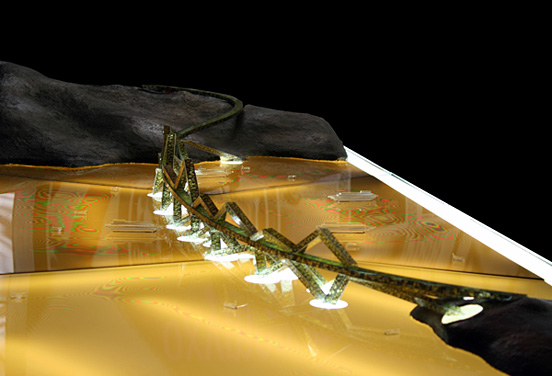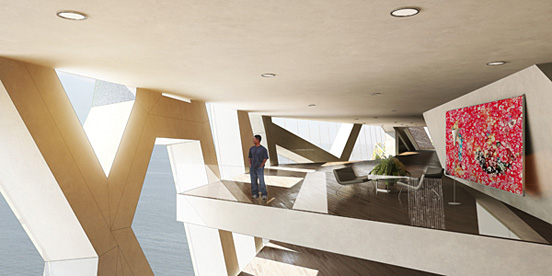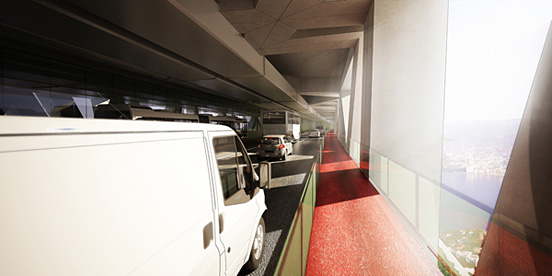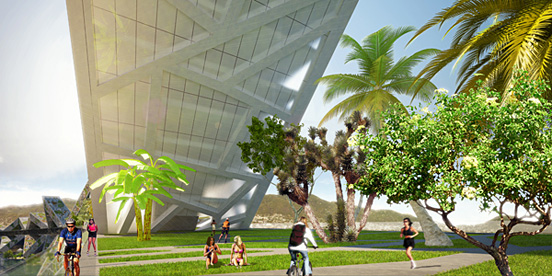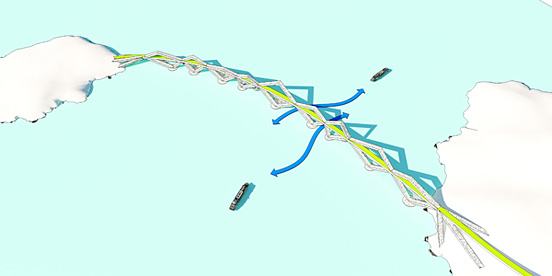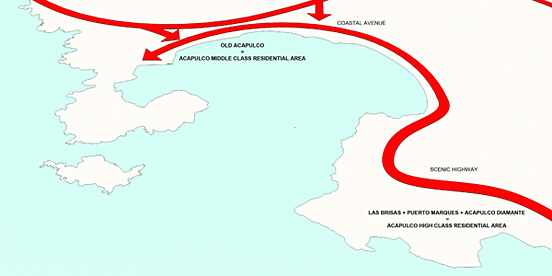 Post published on 20th July 2011
Related Design Stuff
There are no comments
Our Sponsors
Recommended Websites