Toyota MOB – Green Sport Concept Made From Liquid Wood
The Toyota MOB is a sports buggy concept taken to extremes. The car is conceived by Spanish designer Jorge Marti Vidal, inspired by the Mobius strip incorporates unusual bodywork. The car is made up of two continuos panels, which weave their way back and forth through the vehicle to create the structure as a whole.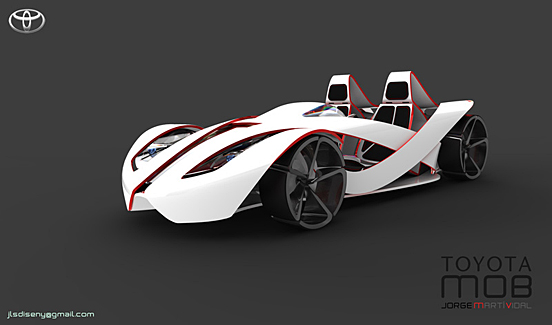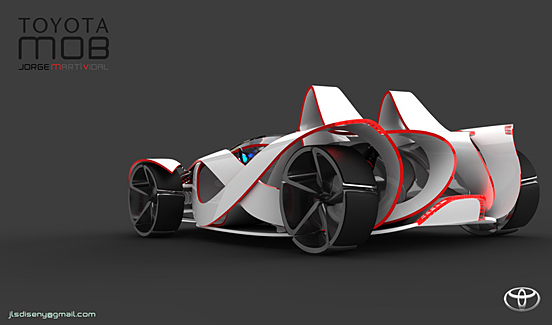 The material used is "liquid wood". Basically it is formed using the waste product of lignin – which is left over during the manufacturing of paper. The lignin is then combined with wood fibers to form a composite material which is durable, recyclable and easily formed into complicated shapes.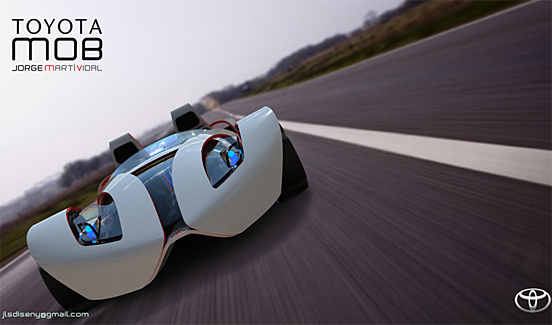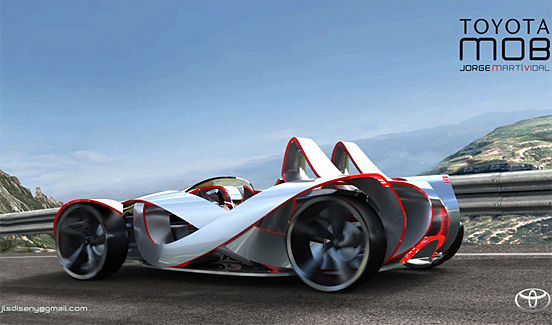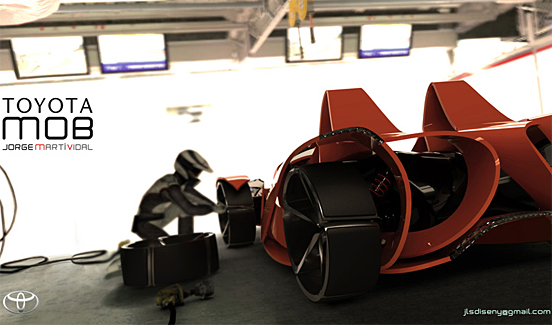 Moving on the wheels with built-in motors, the racing car includes an all-electric drivetrain to make it more eco-friendly. Let's see more rendering details.

Post published on 5th January 2011
Related Design Stuff
There is 1 comment
Our Sponsors
Recommended Websites