Bowoos Bionic Research Pavilion Inspired by Marine Biodiversity
The Bowoos temporary pavilion is a bionic inspired wooden structure that references the material-efficient construction methods found in nature. The collaborative project was created by architecture students at Saarland University in Saarbrücken, Germany. It is influenced by biomimetics, specifically drawing inspiration from the shells of marine plankton.
By using bionic approaches to the building of such large-scale structures, this stand-alone pavilion focuses on the development of sustainable, flexible and lightweight solutions. The structure, which is fitted with a distinctive pattern of cutouts allowing light to dance through the pavilion, was constructed out of wood, citing the advantageous properties of the source material. Strikingly faceted with numerous holes letting in natural lighting, the pavilion offers a unique place to relax while also heralding a new technique for architects to consider. The pavilion was even outfitted with swinging hammocks for passersby to rest in.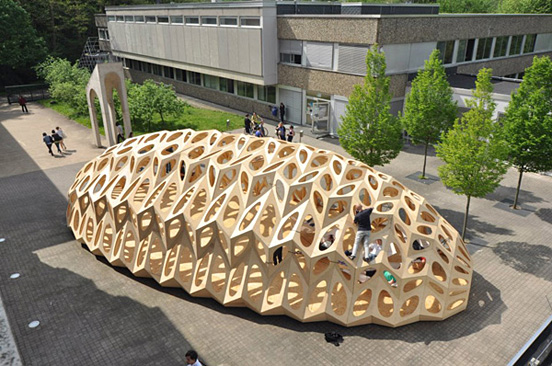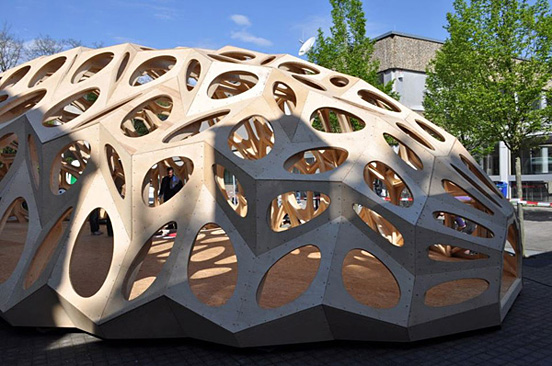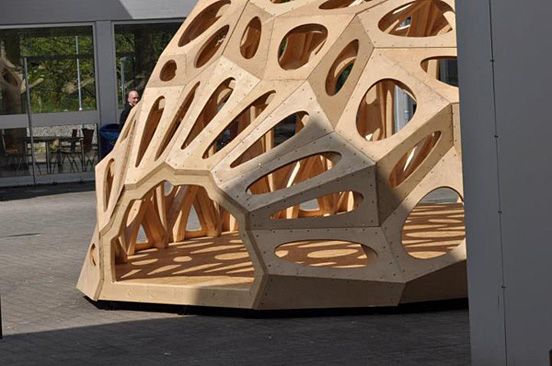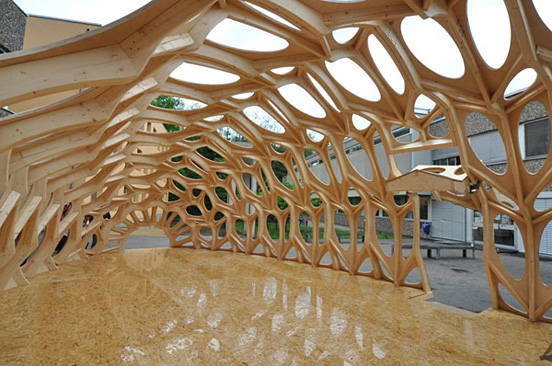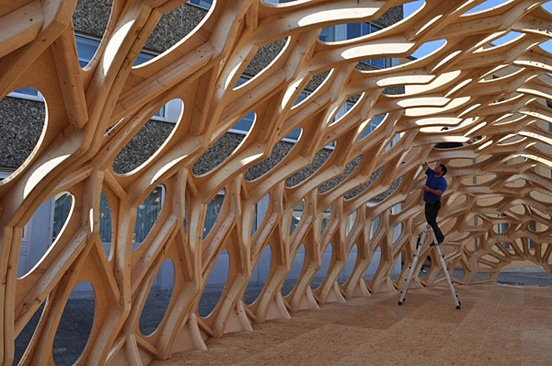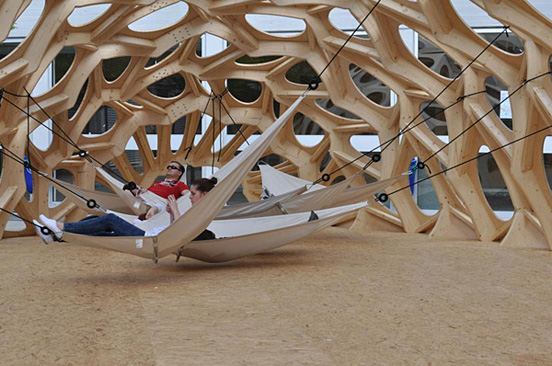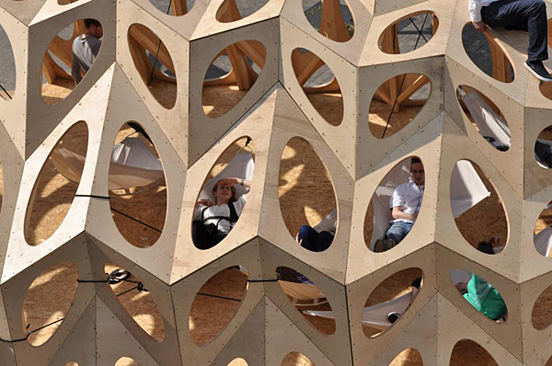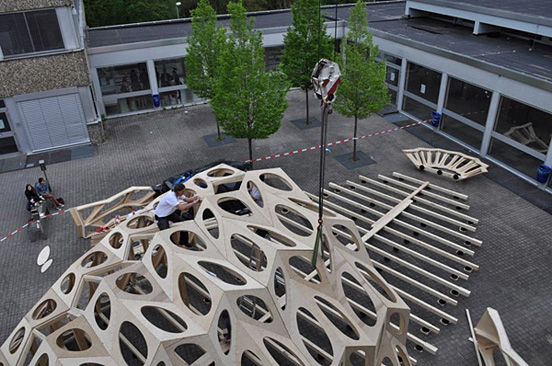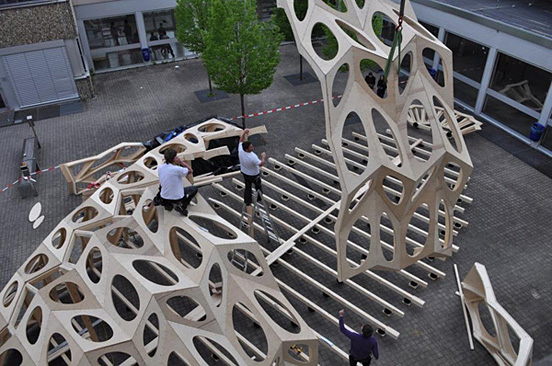 Post published on 25th October 2012
Related Design Stuff
There are 2 comments
Our Sponsors
Recommended Websites