Concept Electric Networked-Vehicle for the Future
We can only see the cars with functions of automatic drive, park and information search in Hollywood blockbuster. While yesterday, General Motors unveiled its EN-V (Electric Networked-Vehicle) concepts. The fresh EN-V is developed by General Motors and its strategic partner, Shanghai Automotive Industry Corp. Group (SAIC), and it shows their common vision for urban traffic in the future. It is reported that the EN-Vs will be on display at the SAIC-GM Pavilion at the World Expo in Shanghai beginning in May.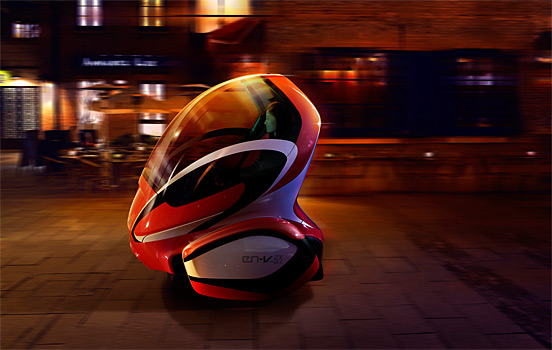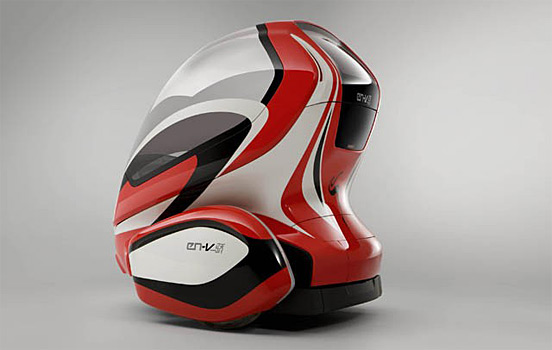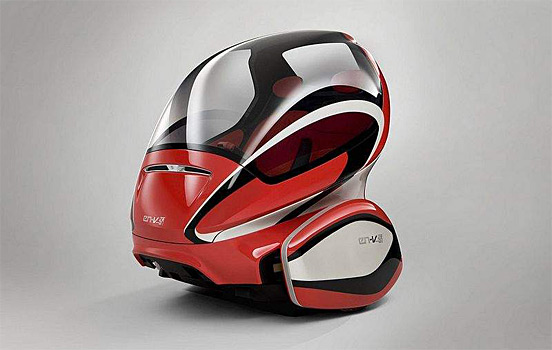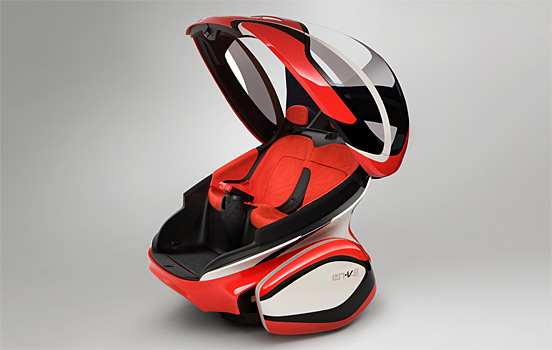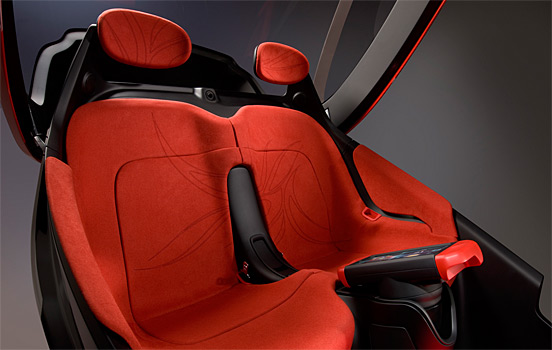 The three EN-V concepts are named Jiao (Pride), Miao (Magic) and Xiao (Laugh) and each with unique features. Jiao (the streaky red one) was designed in Europe, and inspired by the high-speed train and the mask in Beijing Opera. Miao (the blocky black one) was designed at GM's studio in California, inspired by consumer electronics industry, and adopted a large amount of LED lights. Xiao (the bubbly blue one) was designed in Australia by Holden. It shows the relaxed and happy mood. Each of the EN-V weighs less than 500 kilograms and is about 1.5 meters in length. By comparison, today's typical automobile weighs more than 1,500 kilograms and is three times as long. In addition, today's automobiles require more than 10 square meters of parking space and are parked more than 90 percent of the time. EN-V's smaller size and greater maneuverability mean the same parking lot can accommodate five times as many EN-Vs as typical automobiles.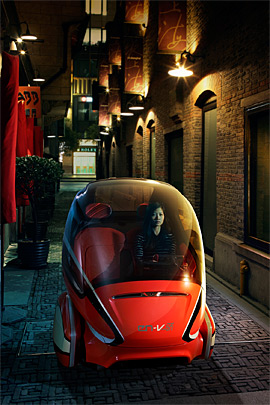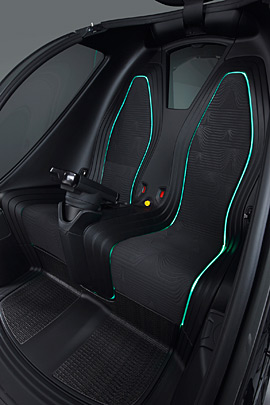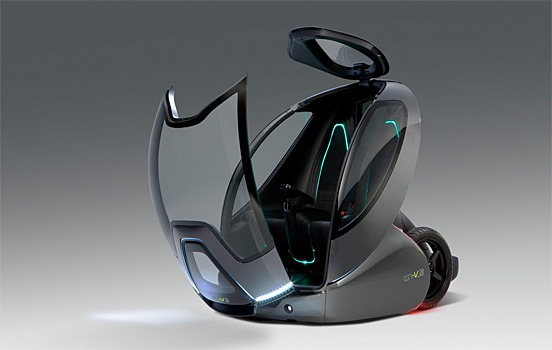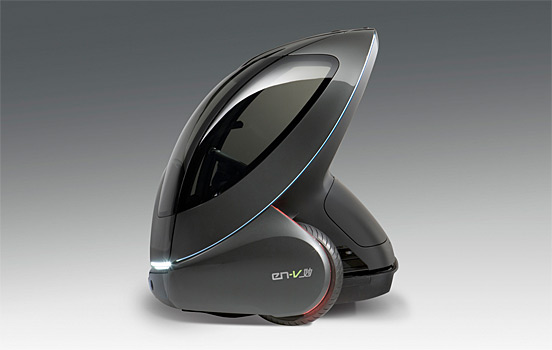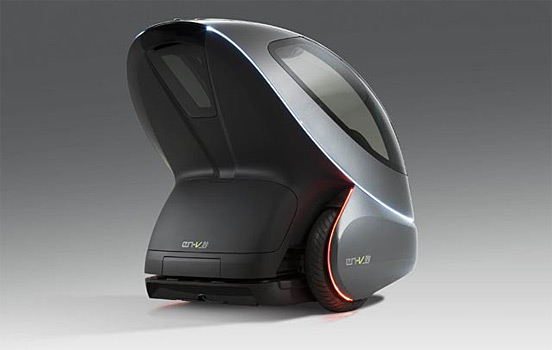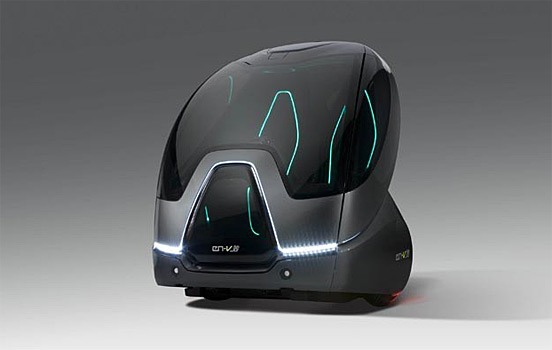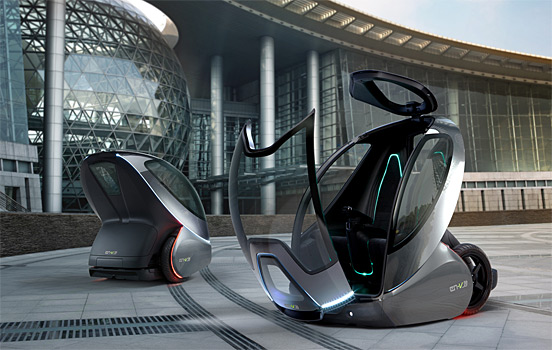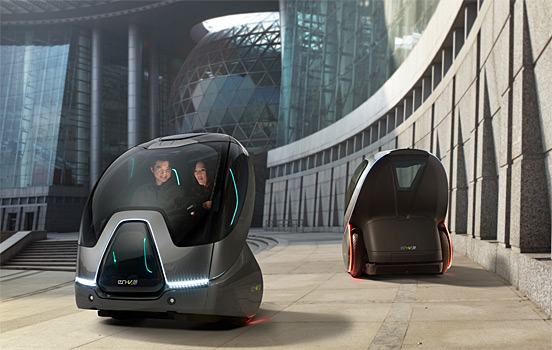 According to Kevin Wale, President and Managing Director of the GM China Group, "EN-V reinvents the automobile by creating a new vehicle DNA through the convergence of electrification and connectivity. It provides an ideal solution for urban mobility that enables future driving to be free from petroleum and emissions, free from congestion and accidents, and more fun and fashionable than ever before."
EN-V is propelled by electric motors in each of its two driving-mode wheels. The power for the motors is provided by lithium-ion batteries that produce zero emissions. Recharging can occur from a conventional wall outlet using standard household power, allowing EN-V to travel at least 40 kilometers on a single charge. EN-V can also improve the efficiency of the public electric infrastructure since the vehicle can communicate with the electric grid to determine the best time to recharge based on overall usage. Besides, one of the most amazing features is the connectivity. By combining the Global Positioning System (GPS) with vehicle-to-vehicle communications and distance-sensing technologies, the EN-V concept can be driven both manually and autonomously. The ability to communicate with other vehicles and with the infrastructure could dramatically reduce the number of vehicle accidents. Using vehicle-based sensor and camera systems, EN-V can "sense" what's around it, allowing the vehicle to react quickly to obstacles or changes in driving conditions.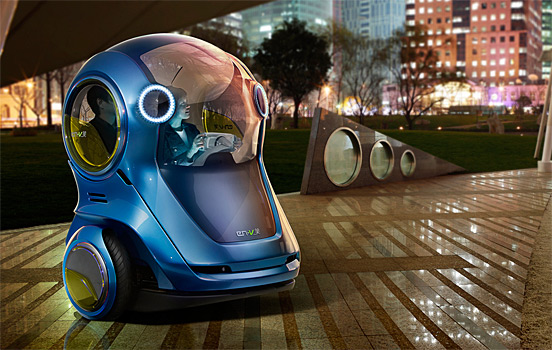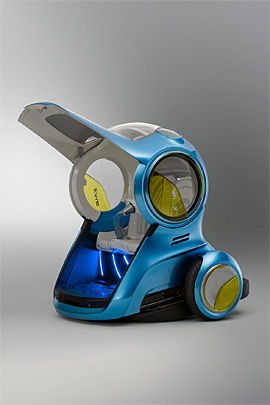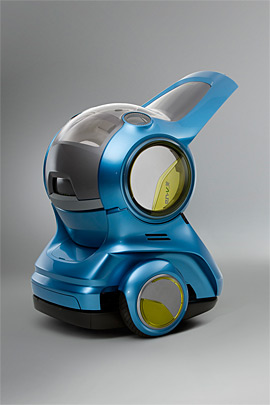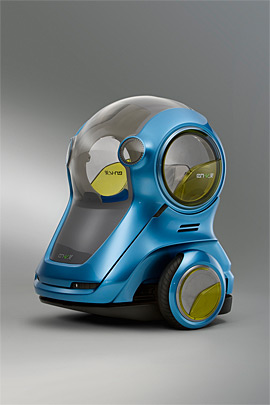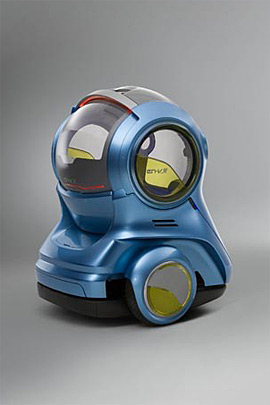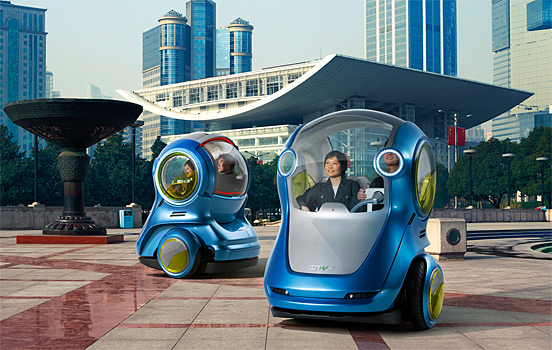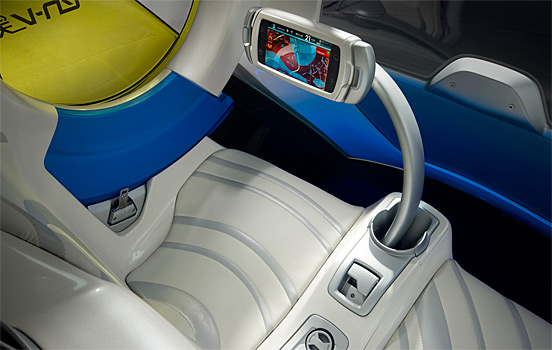 Post published on 6th May 2010
Related Design Stuff
There are 2 comments
Our Sponsors
Recommended Websites