GSI Tower in the Form of Fish Scales
GSI Tower is designed by Sanzpont Arquitectura, and will be located in Cancun, Mexico. This 20-storey building will house a shopping mall, hotel and offices, and consists of 2 vertical bodies that meet at the top by 2 habitable bridges with an interior garden to form a large frame of the natural landscape.
The Building is protected from the sun on the western face with a ventilated façade made of alucobond in the form of fish scales, indirect natural light is filtered inside between the horizontal louvers of its perimeter.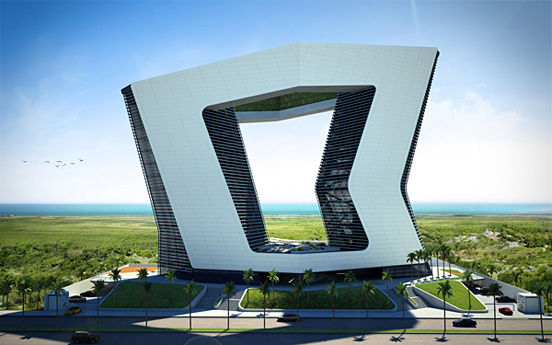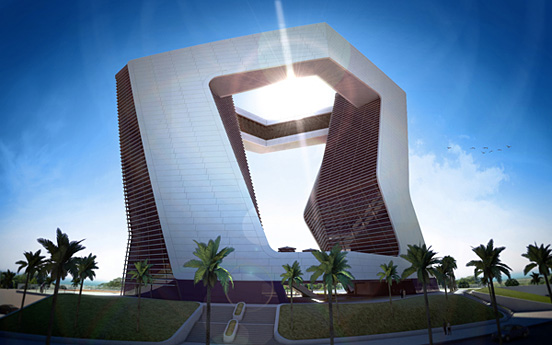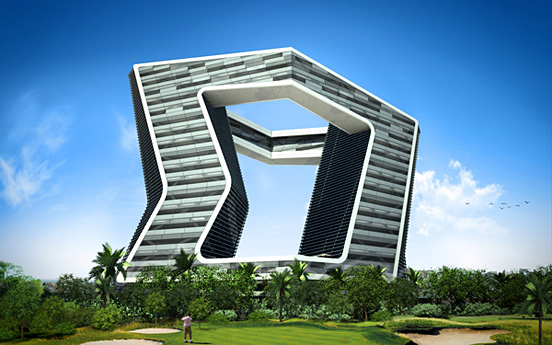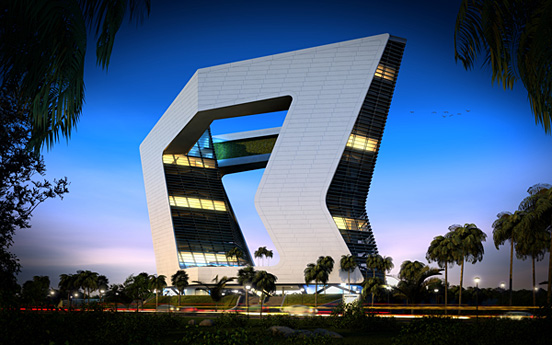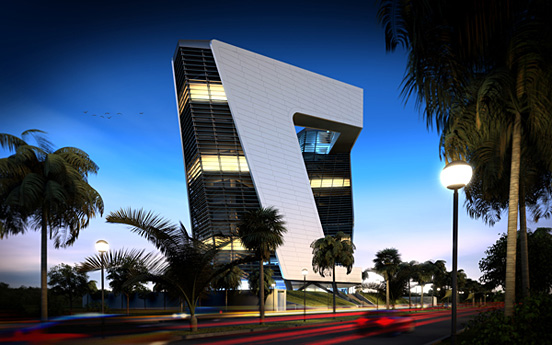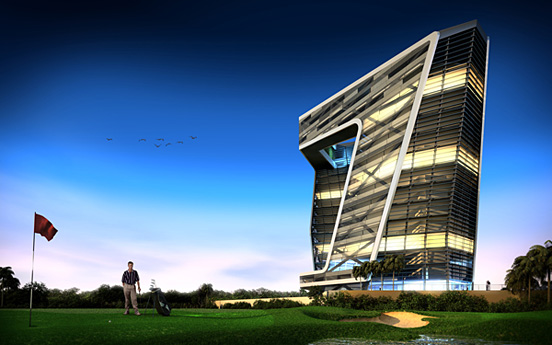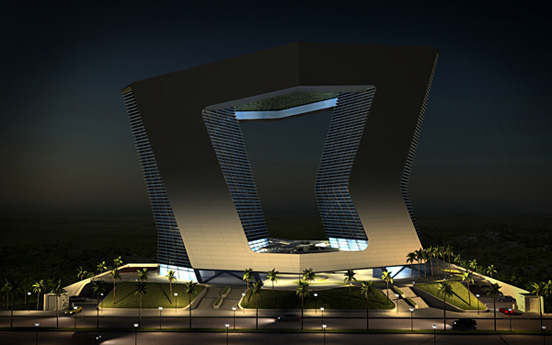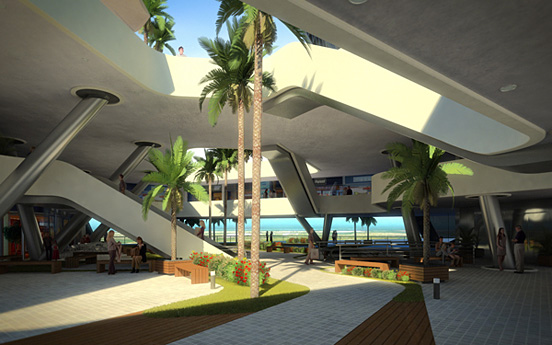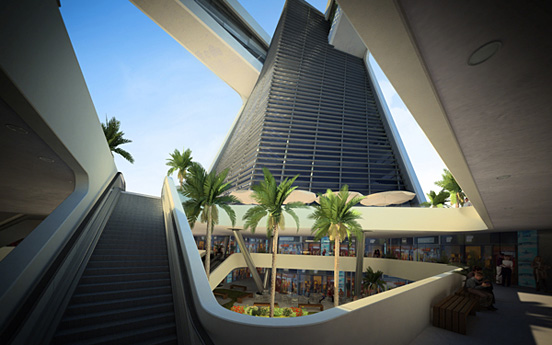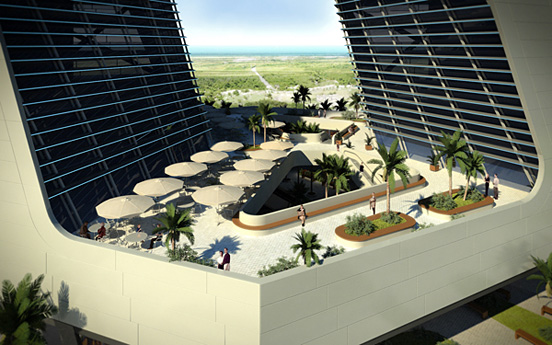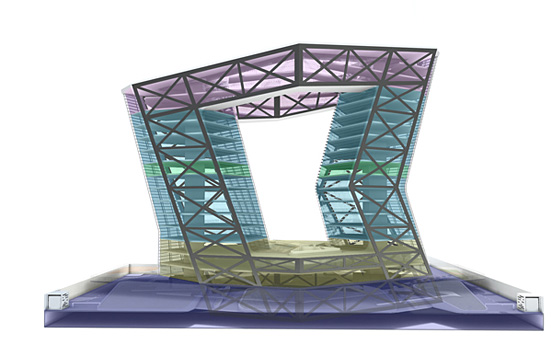 Post published on 24th May 2011
Related Design Stuff
There are no comments
Our Sponsors
Recommended Websites