Talented Game Concept Artist G.J.Huang
Today, we are glad to have GuangJian Huang, a Chinese illustrator here. He is the winner of first prize in Dominance War IV Competition. What surprises me is that it just takes him 4 four years to achieve the success. Are you wondering how he did that? Let's move to the interview now.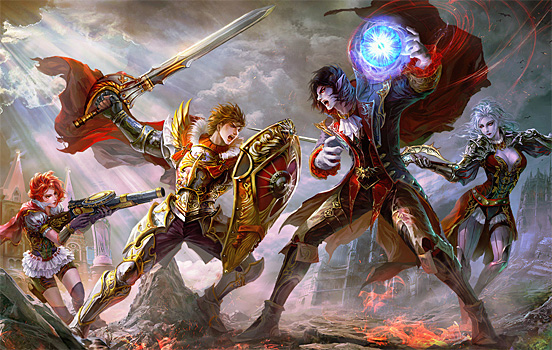 Q1. First, thank you for your time and effort in giving this interview. Could you please give a short introduction to our readers?
Hello, I'm Guangjian Huang, A.K.A. "G.J" on Internet. Glad to be here with you. Maybe most of you didn't know me until I won the first place in Dominance War IV Competition. While actually, I have engaged in game illustration for over 5 years and work as a concept designer, professional illustrator as well as art teacher now.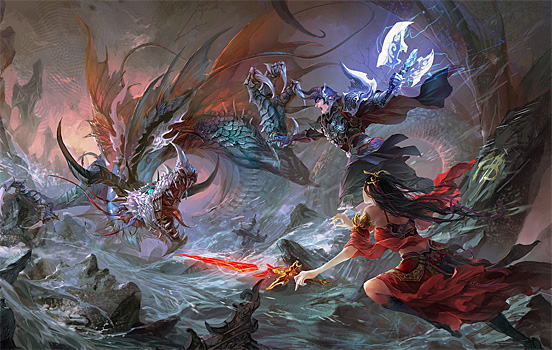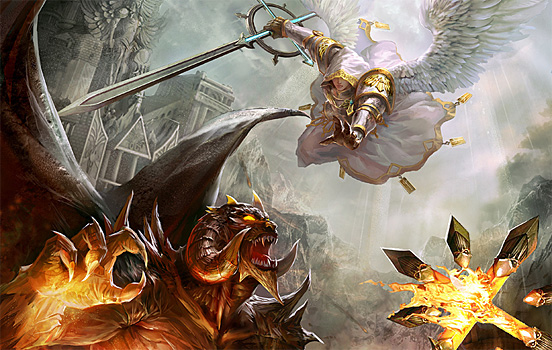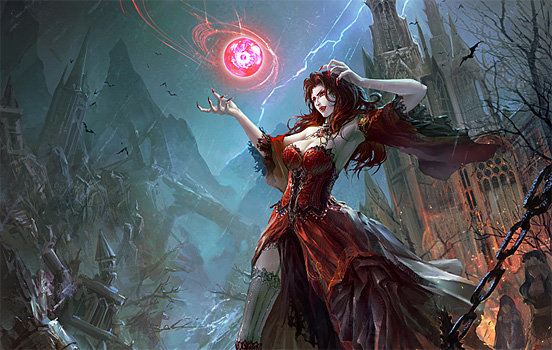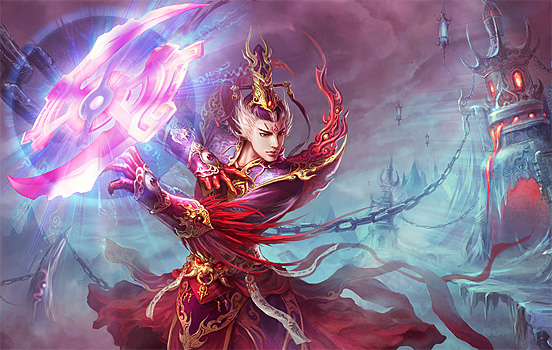 Q2. As far as I know, you majored accountancy during your college career, then why did you give up it and finally chose illustration?
Right, I studied Finance in my college years, and I indeed worked as an accountant for a short period after graduation. But I have been a lover of drawing since I was a child (I used to doodle on my textbooks then), and wanted to do what I like. Thus I resigned and began studying in a digital art training school in Hangzhou, China for one year. There I got my first formal art education. Traditional art, digital painting, Photoshop, 3DMAX… everything excited me. That was the greatest year in my life not only for I learned software operation and painting skills, but also because I got the opportunity to access to the new field I dreamed and found the elements that could arouse my enthusiasm. Thus I was involved in game industry naturally.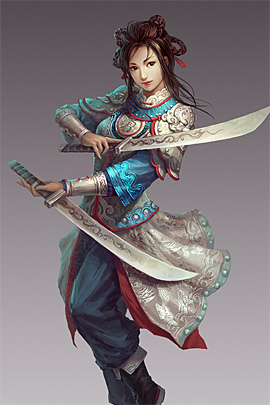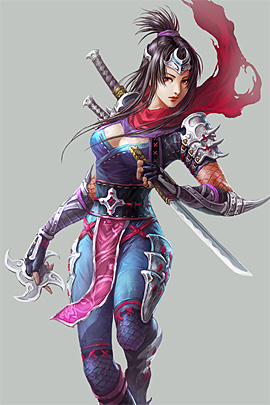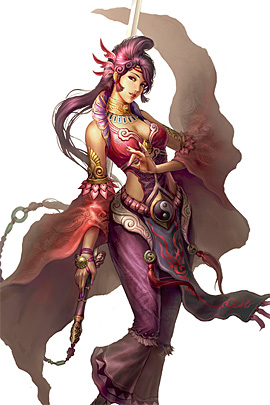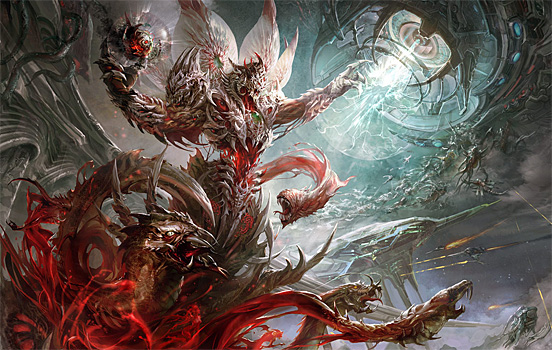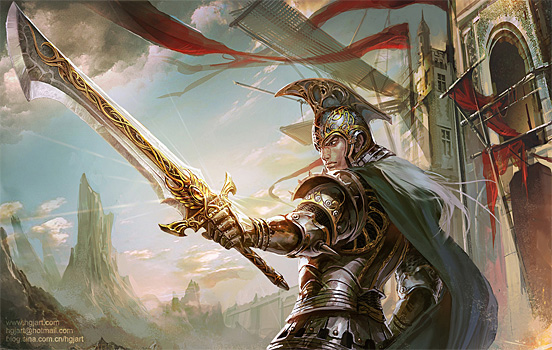 Q3. Just in four years, you worked from an accountant to a highly regarded artist, how did you do that? Are there any tips for sharing?
Well, a lot of friends asked me the same question: Are you sure you just started painting after graduating from college? then how could you get such a great progress? I have to clarify that I have been interested in painting on paper since young, though I start learning CG after finishing my college years. During my school time, I mean from primary school to college, I used to doodle on textbooks when having classes. Course I listened to the teachers and kept good grades as well— that why my teachers tolerated. So seriously, I had some certain knowledge about painting before training. Even now I pay more attention (about 70%) to listening speech or English materials when painting. Because of the training, I was greatly improved. The wrong theories and skills learned by myself were remedied, correct skills were enhanced and my views were enlarged. I was then aware of the existence of many excellent CG works in China, and those work inspired me a lot. This is the first step in my art career, and after that, I became a game concept designer. I never forget to perfect myself when working, because I think we need to collect new information about this industry, analysis painting skills of other outstanding artists and thus keep learning and improving to explore a way for ourselves.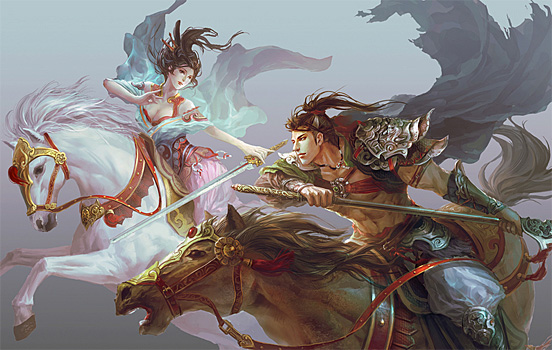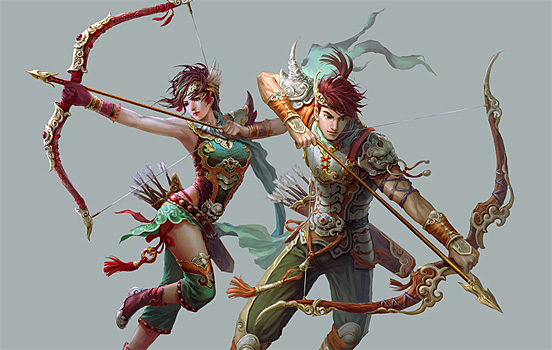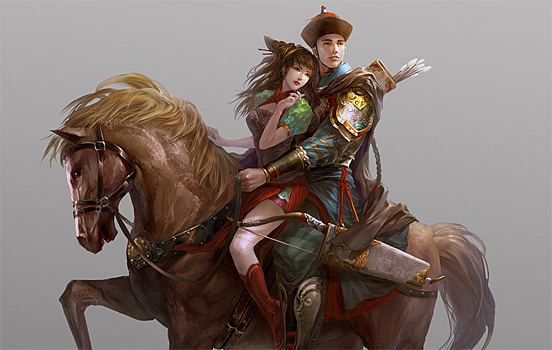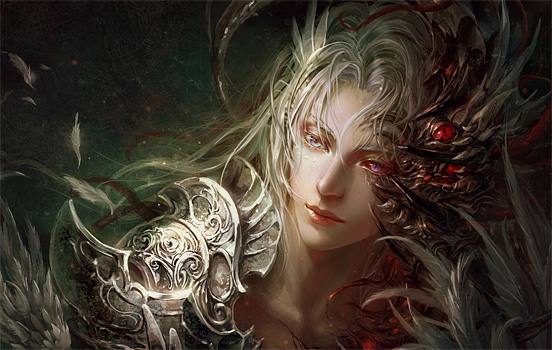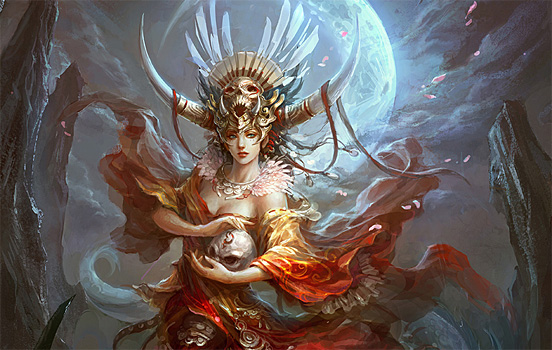 Q4. I found that almost all of your works are imposed with Chinese culture and bright colors. So how do you describe your style? and where did you get the inspiration?
I like to express fantasy stuff through realism painting, because fantasy works allow me to create with abandon. I like gorgeous art style, like the visual impact brought by paintings rich in details, and admire Mulins' fine brush strokes and appropriate lighting, so I'd like to show both on my pictures. Movies and network resources help me for inspiration. It is necessary to collect the latest art works from the artists all of the world. I have to appreciate some of friends since they keen on search pictures through the net and usually share the newest and best works with me. Besides, I follow closely movies, which is another source of my inspiration. I accustom to capture the wonderful images while watching movies, because I believe they will give me some tips for my stuff, color or lighting. I like read fantasy novels, or maybe "listen" them, if exactly, because I usually have no time to read. There are some audio fiction webs, so I can paint and listen to novels at the same time. The novels may provide me with some odd ideas which are also helpful.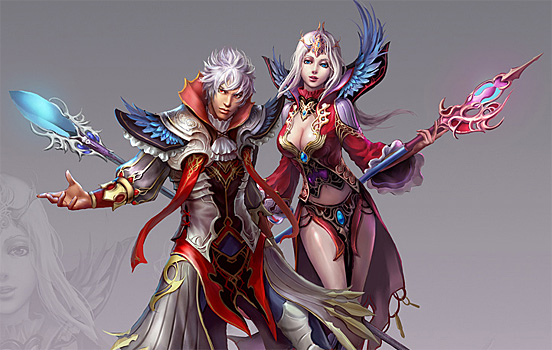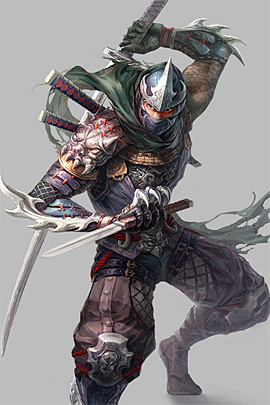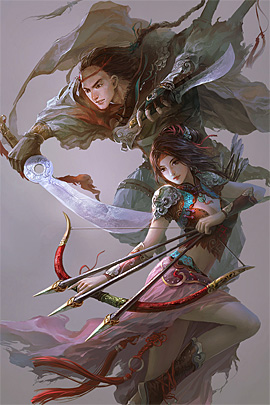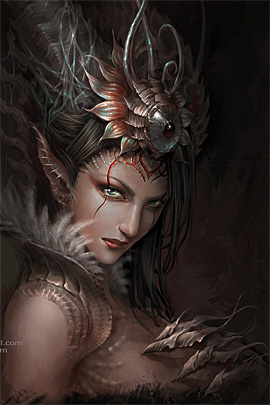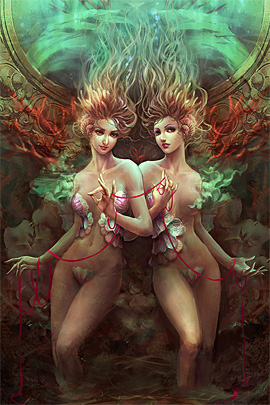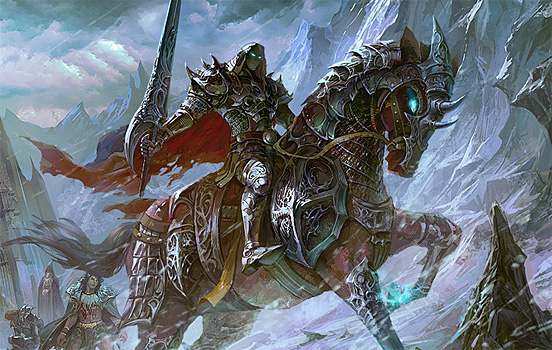 Q5. You own several painting communication clubs, and usually write painting processes in you blog. Can you give a brief introduction about your painting process for us?
I'll concern lighting and color while sketching, and then add further details. The picture shouldn't be fussy everywhere. What we need is to create a certain "cadence" of the image, i.e. a reasonable design for details and omissions. To achieve a successful image, we should conceive carefully first. Although usually we need beautiful details to draw others' attention, we should deal with some space lightly to harmonize the image and thus comfort the viewers. Controlling the cadence is the most important part in the whole process. While the cadence is not only shown by the design of characters, but also by the layout of the image even some tiny elements. Another crucial point about adding details is the design for elements. We must ensure that all the detail elements serve for a harmonious visual effect. And that is why I deem painting as a continuous process of harmonizing parts and the whole. Well, it is just something about the theory. We have to blend our emotion in while painting, so that the picture can be vivid.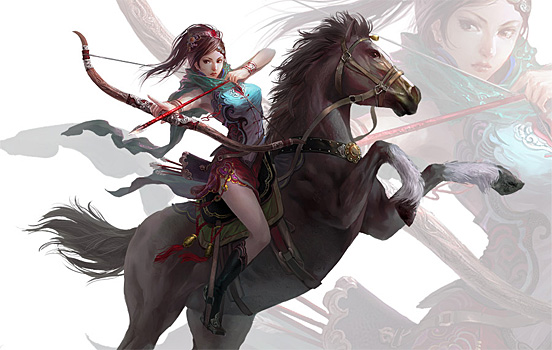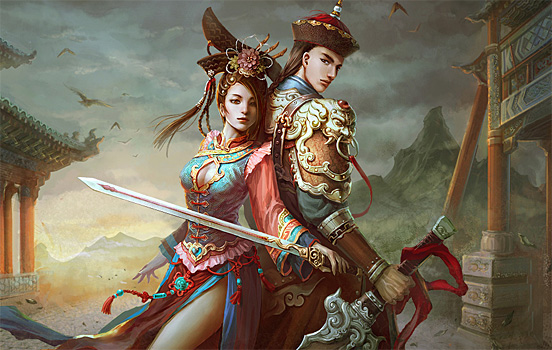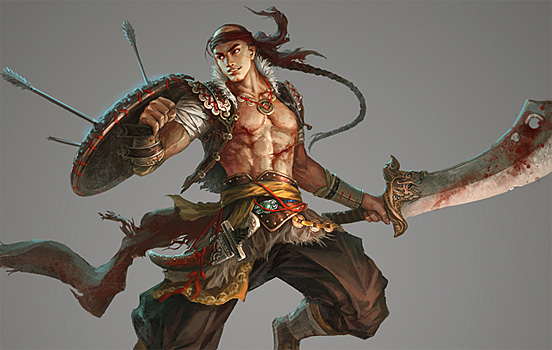 Q6. What are the projects on hand, if I may ask?
I found Guangyi Digital Art Studio this year, and just finish a project about sculpture design. Now I'm preparing for my concept design & illustration training courses. After that, we will cooperate with some foreign design groups and take on their art outsourcing.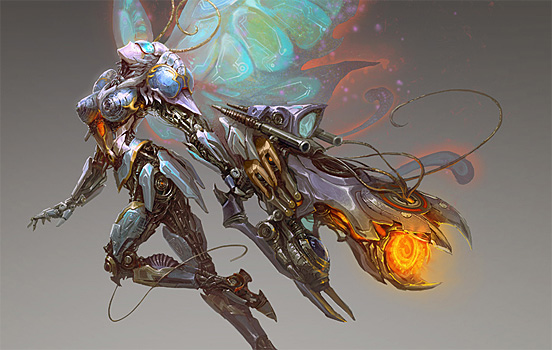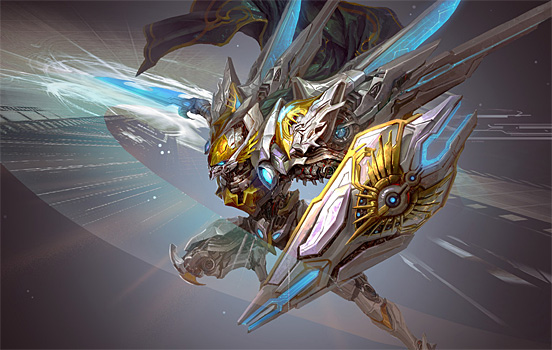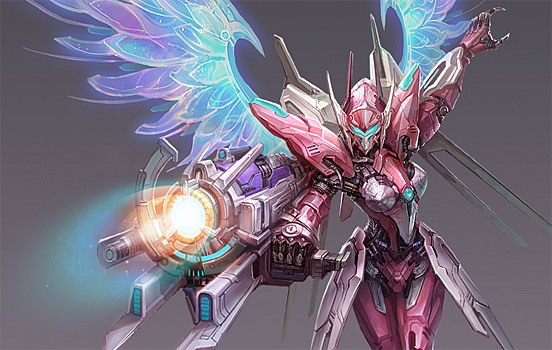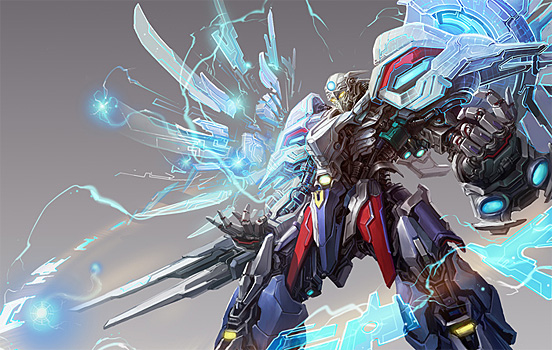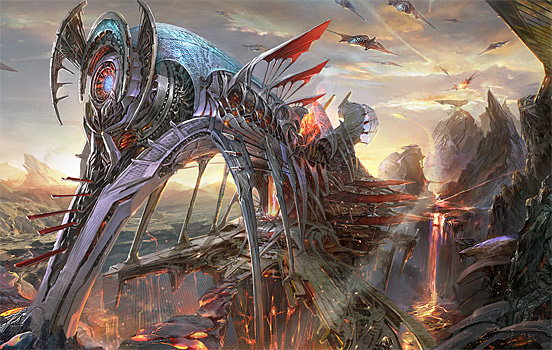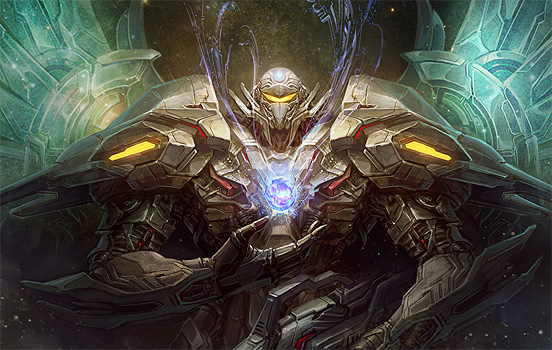 Post published on 21st June 2010
Related Design Stuff
There is 1 comment
Our Sponsors
Recommended Websites