Wing Shape Zayed National Museum
This wing-shaped building is the Zayed National Museum designed by Foster + Partners. It is located on Saadiyat Island, Abu Dhabi, UAE, and will be the first museum completed for the island for showcasing the history, culture and more recently the social and economic transformation of the emirates.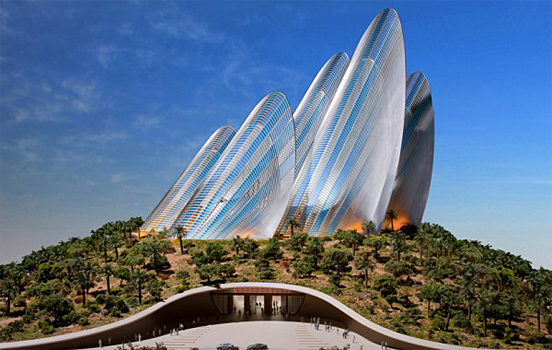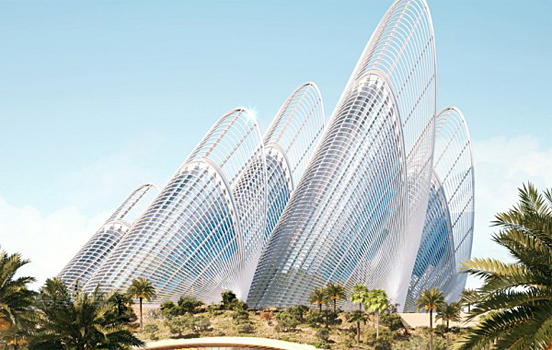 The museum features five wing-shaped towers protruding from a man-made, landscaped mound that houses the galleries. The towers act as thermal chimneys and draw cooling currents through the museum without any need for electricity. Fresh air is captured and drawn through underground ground-cooling pipes and then released into the museum's air. Since the towers heat up at the top, air is pulled up vertically through the galleries due to the thermal stack effect, and is then drawn out of the air vents.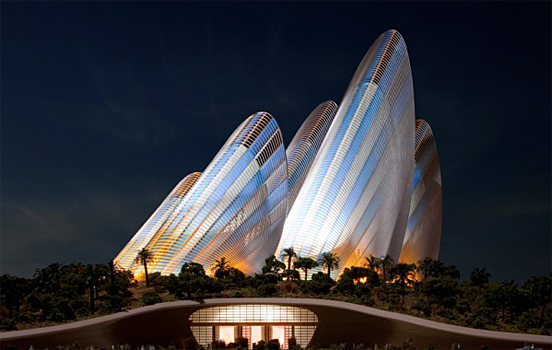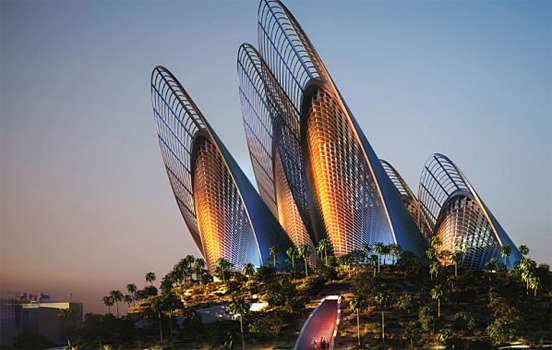 The museum contains a variety of performance spaces. A large auditorium, lined with Emirati textiles, provides an evocative setting for presentations and films. The lobby incorporates more informal venues for poetry readings, music and dance, where the audience can gather in a circle to enjoy the spectacle and atmosphere of traditional performances.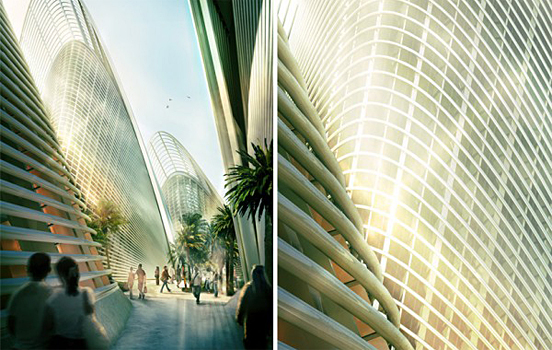 Aside from the various exhibition spaces which are centred by a bold top-lit lobby, the Zayed National Museum also features shops, cafés, an auditorium and informal venues for the performance of poetry and dance. The intense sunlight of the Abu Dhabi region is carefully directed through specifically located openings, engineered to illuminate the artworks to the greatest effect.

Post published on 20th December 2010
Related Design Stuff
There are no comments
Our Sponsors
Recommended Websites